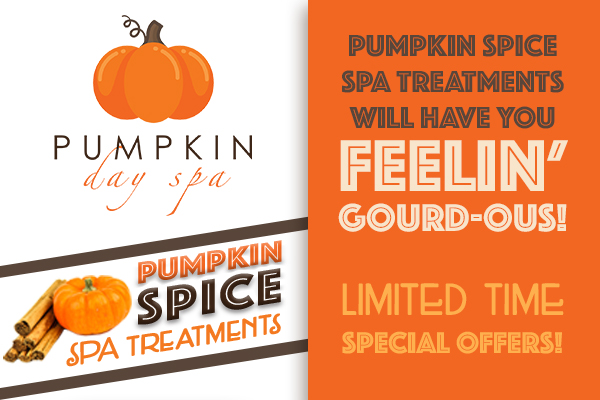 Pumpkin Spice is Back!
Pumpkin Spice Spa Treatments
Embrace the change in season with Pineapple Day Spa's new Pumpkin Spice Spa Treatments. Experience the relaxing benefits of Pumpkin Spice Aromatics in addition to the rich anti-aging and skin smoothing qualities.
Save $5-10 with our Limited Time Special Offers!
Book online with code PUMPKIN. Offers only available Tuesday-Friday. Expires October 31, 2019.
Pumpkin Spice Aromatic Massage
An enhancement of the swedish massage experience featuring grape seed oil and Pumpkin Spice Aromatherapy. Ease tension, relieve pain, & achieve complete relaxation.